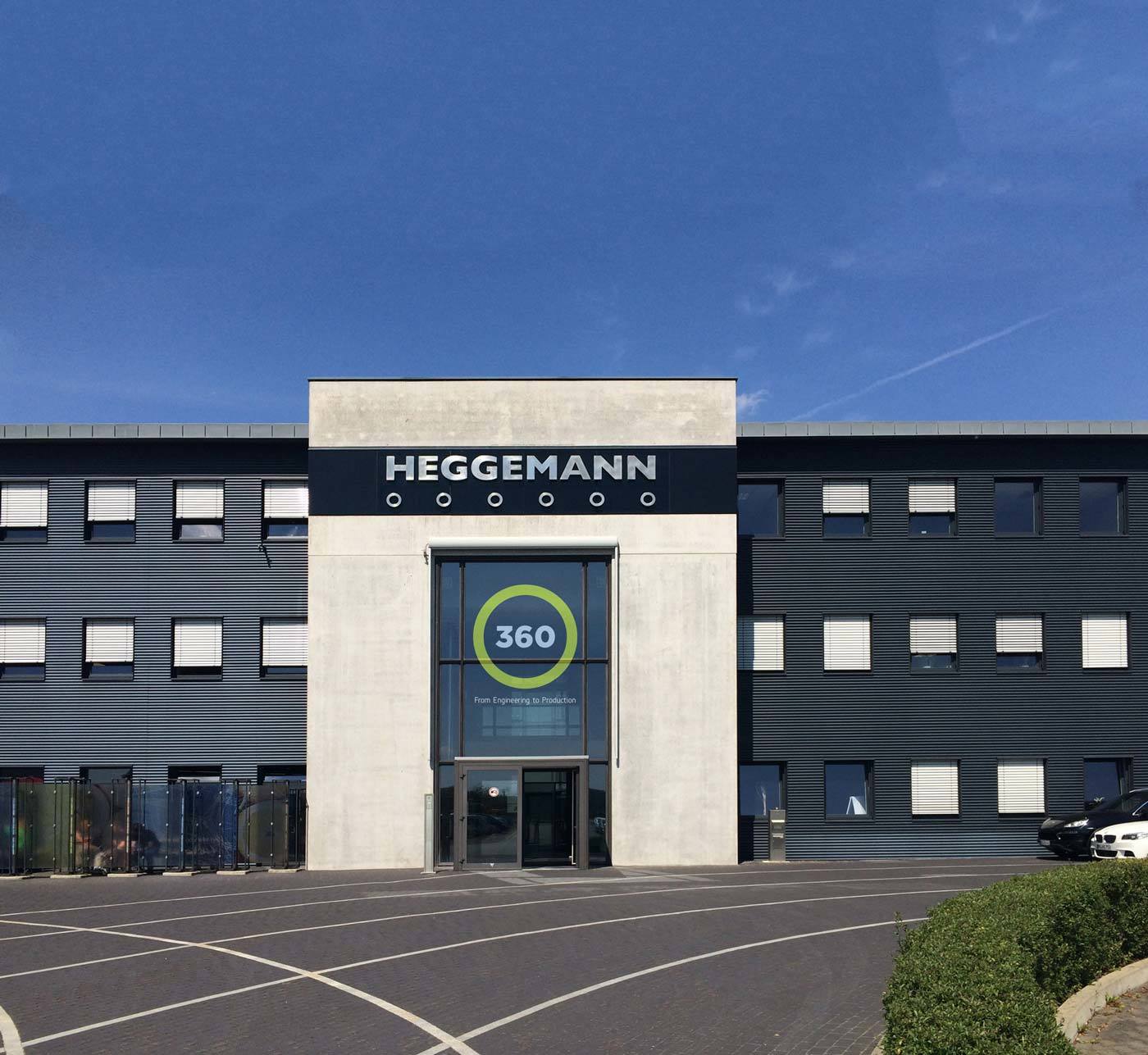 About HEGGEMANN
Founded in 1962 in Paderborn, the family-owned company began its consistent orientation as a supplier at the beginning of the 1990s, focusing on the development and manufacture of complex metallic lightweight structures for the aerospace and automotive industries. HEGGEMANN AG at its headquarters at Paderborn-Lippstadt Airport acts according to the guiding principle "360° - from Engineering to Production". The company offers its customers the entire value-added chain from product development through series production to the production of ready-to-install structures and systems. Our main focus lies in the field of civil aviation for well-known customers of the industry.
Founding year: 1962 as aircraft certified company (founded by Paul Heggemann)
Employees: 220, incl. 19 trainees
Executive board: Dr. Christian Howe (CEO), Sven Breustedt (CCO), Jan Wesendahl (CTO)
Supervisory board: Robert Heggemann (Chairman)
Business areas: Development, construction and manufacturing of prototypes and high-quality supplier parts in small-scale serial production for customers within aerospace, automotive and defense/special products industries.
Employees
We offer a work environment that creates enjoyment of performance and motivates the individual to develop according to their qualifications and abilities. Flat hierarchies and a high level of social and economic responsibility of all employees are important to us.
Customers
We do our best to contribute to the success of our customers, thereby securing our own future and creating development potential. Consequent customer orientation is the basis for business success. To us, this means anticipating our customers' expectations and exceeding them.
Processes
We constantly optimize our processes and their interactions: Who stops improving, has stopped being good. For this reason, our goal is to ensure superior quality, high delivery precision and innovative solutions in all areas.
Finance
We can only remain competitive, ensure sustainable growth and provide secure employment if we operate efficiently and profitably. Gained revenue is therefore invested to strengthen our equity capital in order to guarantee the financial capacity of the company.
Cooperation Partners
We continually expand our network of strategical alliances, in order to further increase our problem-solving and implementation competencies. Partnership-based, respectful relationships with our suppliers and cooperation partners are the key to mutual benefit.
Environment
We attach importance to resource-saving technologies and manufacturing processes, permanently taking into consideration all sensible and feasible environmental aspects. Innovative lightweight construction solutions play a decisive role in our contribution to environmental sustainability.
Responsibility
We assume responsibility by acting reliably. Commitment, self-initiative and a constant willingness to learn are the central elements to safeguard this aim.
Appreciation
We show appreciation by mutual respect, and find recognition in reliability, tolerance and genuine feedback.
Reliability
We ensure reliability through honesty. An open communication style and a high degree of transparency create an attractive work environment.
Cooperation
We are aware that successful and fair cooperation can only be guaranteed if we support one another.
DIN EN 9100 : 2018 / AS 9100 D
DIN EN ISO 9001 : 2015
EASA Part 145
EASA Part 21-G
Certified and Qualified Welders DIN-ISO 24394
Nadcap™ AC 7110/5 Welding
Nadcap™ AC 7114/1 and /2 NDT (FPI and MPI)
DIN EN ISO 3834-2; DIN 2303 BK1, Q 1,2 & 4
Airbus Qualified: ARP ID – 165914
Supply cert.: Rolls-Royce, MTU, GE Aviation Our activities in the area of sustainability implement the aspects of our mission statement in concrete terms.
We are convinced that companies that meet their social responsibilities can make a major contribution to the future. We therefore review our sustainability measures and develop them further on an ongoing basis.
With the help of CheckN, a simple sustainability compass based on SDGs (Sustainable Development Goals, global sustainability goals set by the UN General Assembly in 2015), in June 2019 we assessed the state of operational sustainability against the 17 goals.
The 17 SDGs are internationally recognised and defined in the German Sustainability Strategy as the basis for assessing sustainability in Germany.
The 17 targets are applicable globally, nationally, regionally and also at company level. Measures are successively derived and implemented.