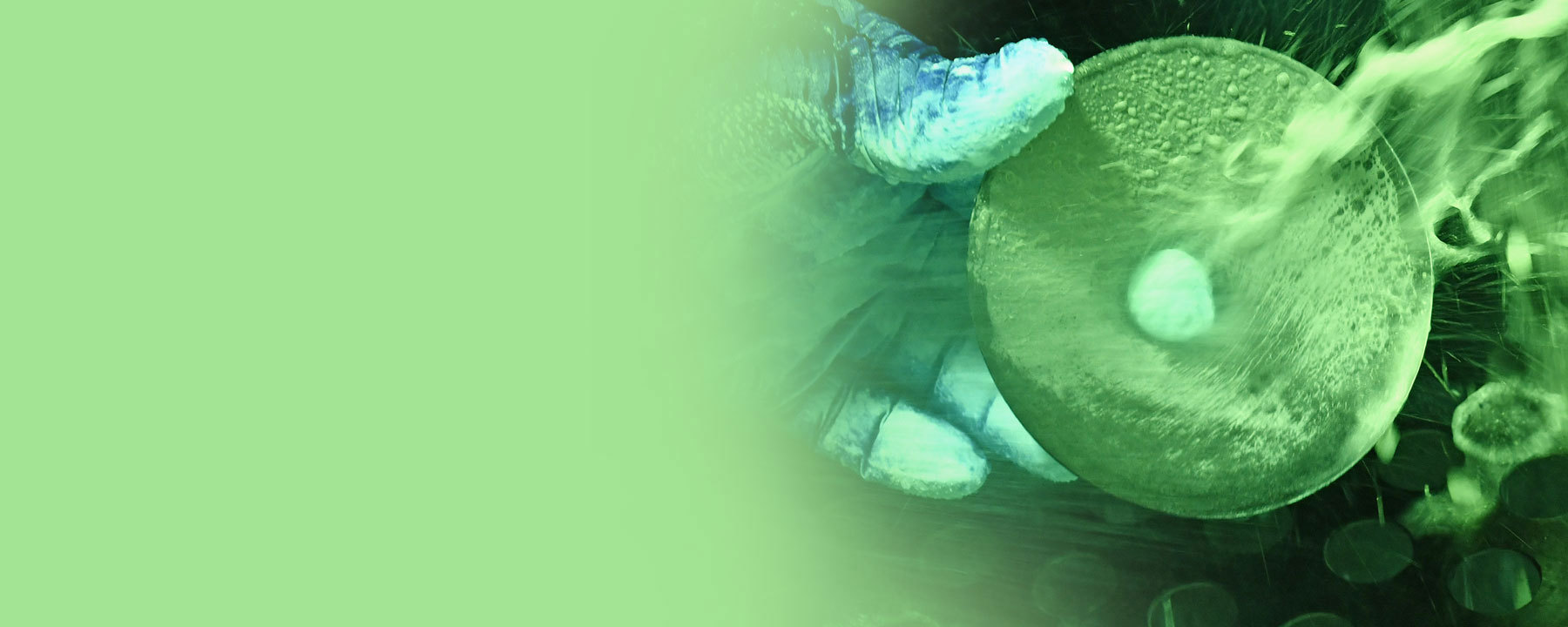 ---
Material Testing
HEGGEMANN has its own materials laboratory with additional state-of-the-art metallographic equipment for continuous quality control of the materials used and for safeguarding the components produced. Trained material testers use calibrated measuring machines to carry out all non-destructive and destructive tests during production.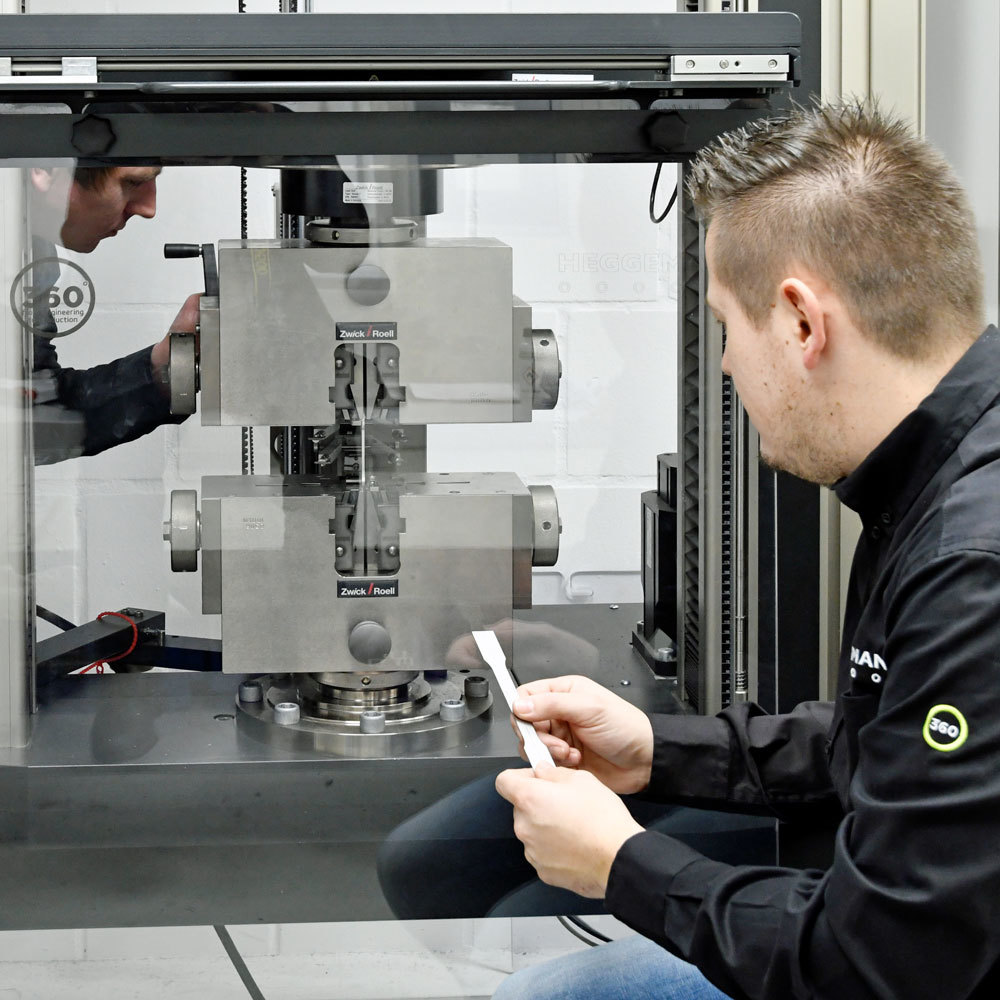 ---
---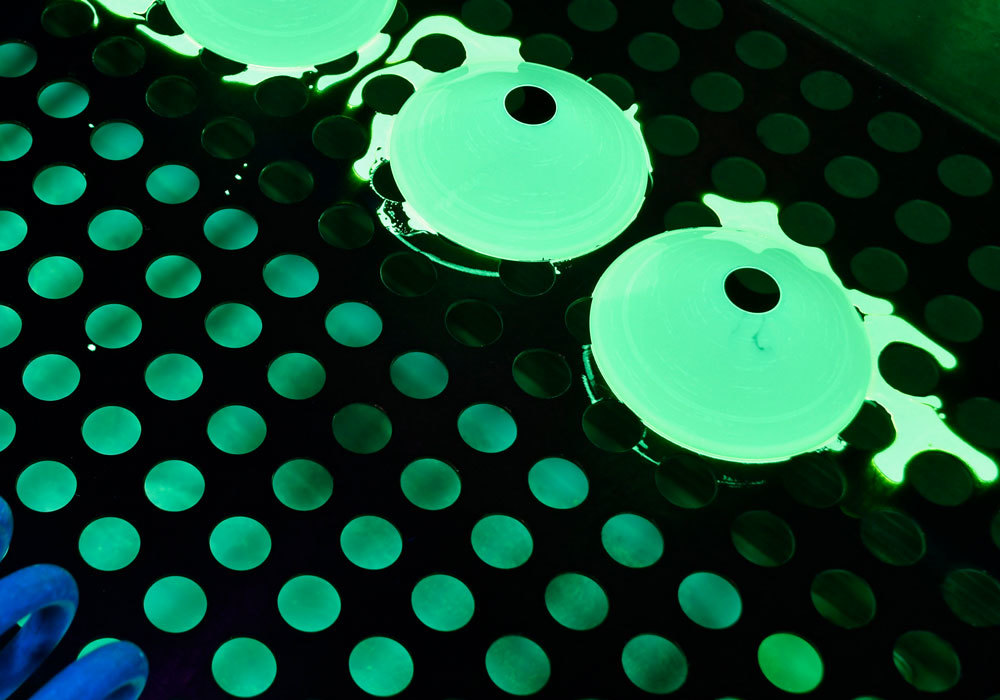 NDT
FOR NON-DESTRUCTIVE MATERIAL TESTING (NDT) AT HEGGEMANN HIGHLY QUALIFIED TESTING PERSONNEL ARE AVAILABLE FOR THE FOLLOWING PROCEDURES:
Fluorescent penetrant testing (PT)
Magnetic particle testing (MT)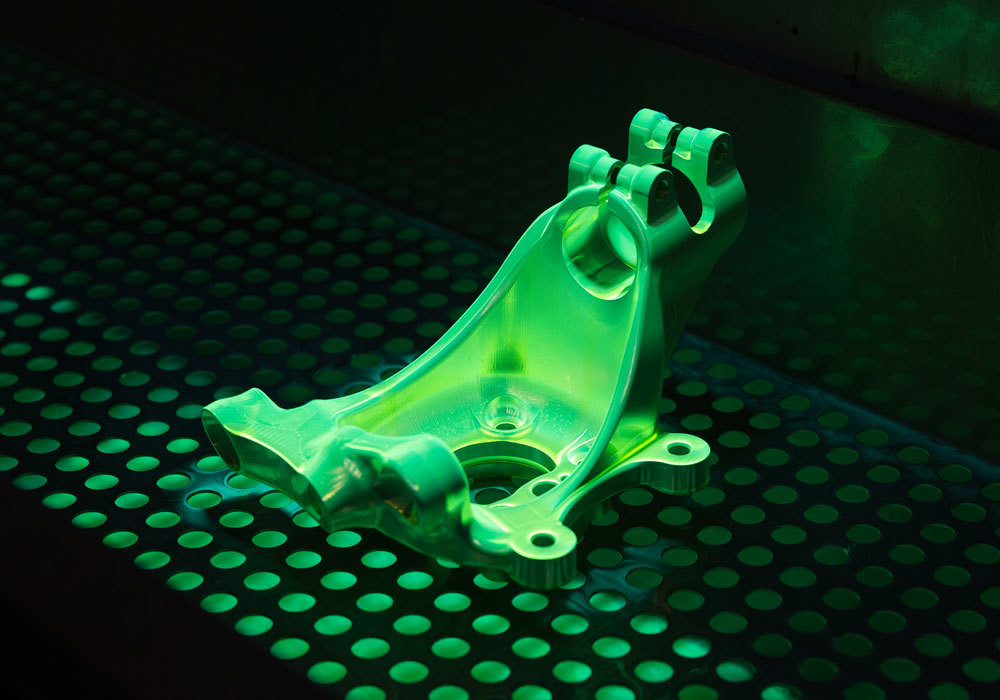 PT
Fluorescent penetrant inspection:
Nadcap Approval
Airbus certification according to AITM6-1001
GE Aviation certification according to P3TF2 and P3TF47
Available in two versions - water washable and post-emulsifiable - and in two sensitivity levels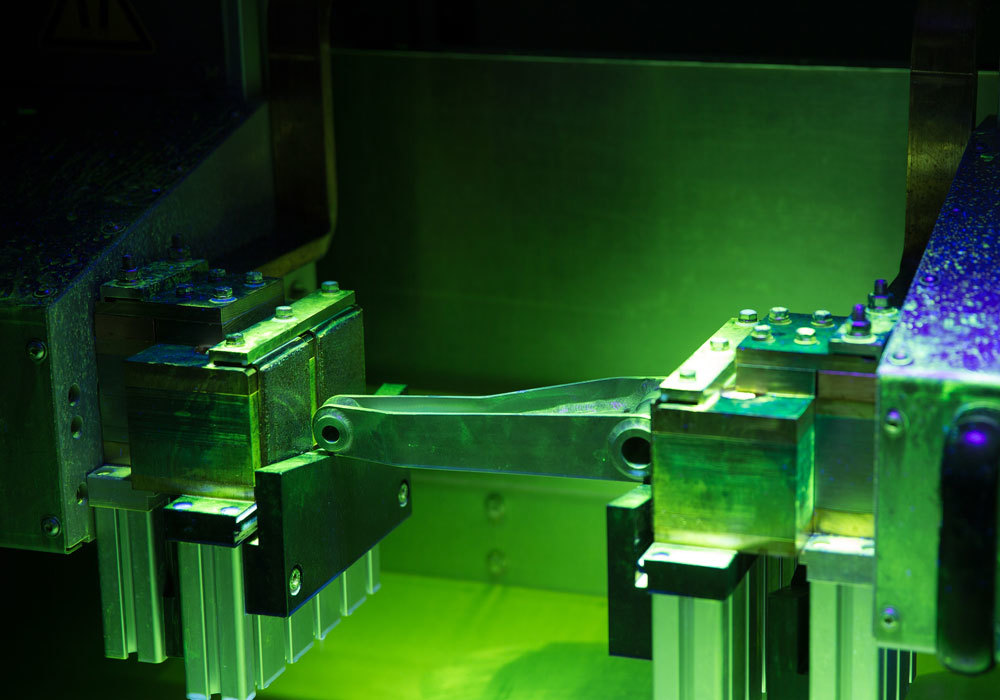 MT
Magnetic particle testing:
Nadcap approval
Modern testing facility by Karl Deutsch
---
Droptest
The HEGGEMANN drop test rig qualifies landing gears for aircraft in the EASA CS23 and FAR 23 categories up to an MTOW of approx. 8000 kg. This test is necessary to adjust the damping behaviour and to prove the energy absorption. Due to the modular design of the test rig, the drop sled can be exchanged and specially adapted to the chassis to be tested. The individual drop tests for the nose and main landing gear can be carried out with or without external wheel rotation.